Our guides know the Boundary Waters and Quetico Wilderness better than most people know their own back yards. It takes one thing above all others to be an experienced Wilderness Guide. You have to know the country you travel in. Know it because you'd paddled it, hiked it, portaged it, slept on its ground and fished its waters, come to understand the language of its skies and subtle weather patterns. That's the way to truly know it and our guides know the area because they live in it and with it.
---
Steve Johnson
Steve is one of our most widely travelled guides. He is an avid outdoorsman, great cook, and resident carpenter. Living off the grid, every spring here in Ely he cuts his own ice and puts it away in his customized ice shed for use during the year. A master craftsman, his skills reach far beyond our retail displays to include handcrafted canoes and kayaks. If you need something done correctly aorund here, you call Steve. If he doesn't answer, he's out perfecting his guiding skills on the wilderness trails.
"In my 40 years of travelling and exploring, I've been able to learn the lakes, rivers, flora, fauna, fish, and insects. My interest and passion for this area is continuously growing. I'm glad we have this serene and beautiful place full of science and mystery to explore. It's a place for adventure and serenity." - Steve Johnson
We wanted to let you know how fortunate we were to have Steve Johnson as our guide on the Autumn Colors trip. My daughter and I have been on Boundary Waters canoe trips for the past 40 years. Some trips we used outfitters other trips we provided our own outfitting and recent trips have been guided and outfitted by someone other than ourselves.
The most recent trip was our first with Piragis and Steve was by far the best guide we have had on our trips. Steve's attention to detail and understanding of customer service provided us with a 5 star rated trip. We have already discussed returning next fall should Steve guide the Autumn Colors trip.
We also want to thank you for your assistance in scheduling and answering our questions and concerns. You always responded promptly. Excellent employees such as Steve and yourself has made doing business with Piragis a pleasure.Thank you for a great trip.
Carlene Ewalt, Christina Enger – Princeton, MN
And Steve Johnson - words cannot describe how wonderful he is as a guide. Imperturbable, fun, a great cook and he just knows so much. The phrase of every day became "ask Steve" and he always had an answer. He sets the bar really, really high for any other guides. – Lynn Filarecki, West Sand Lake, NY
MORE FUN ABOUT STEVE JOHNSON:
-The guide, Steve Johnson, was excellent.
-Steve Johnson was an absolute superstar.
-Our guide, Steve Johnson, was the best we could have hoped for. He was so knowledgeable of woods, water, and wildlife, and a great cook too!
-Steve Johnson was great. His cheery disposition and paddling/camp/culinary skills made the trip a memorable experience.
-I credit the quality of the trip to Steve's willingness to learn what each of us was looking for - lay over day, length of trip, wildlife sightings etc. He did a great job of setting up an itinerary that was suitable and enjoyable for all 5 of us - he was flexible, thoughtful and informative and always willing to help me improve my canoe skills. Just as important to me was Steve's extensive knowledge of the local flora and fauna - this is key for me and really added to my enjoyment of the trip. I also appreciate that he clearly loves the area and was happy to be sharing that .
-Steve Johnson was just as you advertised—extremely competent and knowledgeable on every aspect of the trip.
-The highlight of the trip was Steve Johnson as our canoe guide. He was great! We had utmost confidence in his leadership and he never steered us wrong.
-Steve Johnson was a great guide, never intrusive or commanding, but always ready to help and participate in many, many ways - including bringing most of his vegetable garden with him! He was a master in turning a dried bag of stuff into a real meal - although, having freshly caught fish certainly added tremendously to our dinners.
-Johnson was great; knowledgeable, but not all knowing and superior. Helpful to a fault.
-Steve is a superb guide. He is gracious, knowledgeable, low-key, and a good communicator. Steve's knowledge of everything is encyclopedic. His competence gave us confidence in doing things we had never done before.
-Superb -- Steve is like no one I've ever met. I think he could build a camp and feed us all out of a tree branch, a rock and a rubberband. Steve could make a gourmet meal out of a rock.
Aaron Chick
Walleye, northern pike, smallmouth bass are what our fishing guru Aaron knows. But don't just label him a fisherman. He is an avid outdoorsman in every sense of the word. Guiding up here for 25 years means he knows the details of travelling these wilderness lakes and portages. He'll make sure your trip is a success no matter what your goals are. On top of that, Aaron is a master fix-it man whether it be a damaged canoe or an issue with our store, we trust him to take care of it. He is a family man and if he's not guiding/working, you can find him enjoying his time in the woods and teaching his kids all the skills he has learned over the years.
Just a quick word of thanks for another great trip. Everything was just as we had planned. Aaron put us into even more fish than we got last year...which we did not think possible! Ely is a very special place to all of us. We'll be back same time next year. – Ed Hinde, Pittsburg, KS
I just want you to know how much we appreciate Aaron's services this past week in BWCA. Not only is he a great guide, fisherman, chef, bottle washer, etc. but it was readily apparent he is a great person.
I knew our trip was going to be great but thanks to the weather and Aaron, a memory was created for a lifetime. – Tom Herman, Indianapolis, IN
Aaron Chick is such a great guide. He is a real treasure and not only made our experience out in the BW fun and safe but we learnt a tremendous amount from him about canoeing, portaging, camping and getting to know the lakes and understand the weather, which was an amazing condensed lesson from him of decades of experience. We were very lucky to get such a great guide at the last minute. Aaron is a real gem! - Joanna Walters, New York, NY
We had a great adventure with your crew this past month! Aaron was a great guide and addition to our fun group. We especially enjoyed celebrating his birthday on the BWCA. The food and cooking were the best also. Thanks for making our trip easy and memorable. - John Euser, Napa, CA
I have been on two trips with Aaron Chick as leader and am considering coming back again. He made the trip. Aaron is a hard-working and knowledgeable guide and fisherman. Everything was outstanding from the equipment to the food to the fishing. - Erik Staub, Greeley, CO
Lynn Anne Vesper
You would have to get up early and work hard to find a person who is more familiar with the Boundary Waters than LynnAnne. She has guided canoe trips with Piragis for over a decade. She also worked as a Wilderness Ranger for three years, which included working on the legendary Pagami Creek Fire. After spending so much time in the BWCA, she can navigate most Ely area canoe routes without referring to a map. We are very happy that she has traded her forestry tools for the fishing pole and is again guiding with Piragis. You will be in good hands going on a canoe trip with LynnAnne.
In the winter, LynnAnne guides dogsledding trips with Wintergreen Adventures. Her hobbies include bicycling, gardening, and playing and building Scandinavian folk instruments. She is also working on building a small energy-efficient timber frame home outside of Ely.
---
Just a quick note of thanks. Had a great time on the guided trip-was a great introduction to the Boundary Waters, with all outfitting a real plus. Truly enjoyed Lynn Ann's expertise-even though I consider myself "experienced", it was great to see and utilize an alternative way of approaching things-she did a great job with a diverse group.The highlight for me was paddling with Lynn Ann-she's a dynamo! Looking forward to my next trip. - John Danner, Oneida, WI
Lynn Anne was great. – Paul Chambers, North Collins, NY
Just wanted to let you know the trip you planned for us in August was perfect. Everyone on your staff was knowledgeable, helpful and fun. Our guide Lynn Anne was such a good fit for us. She made sure she understood the abilities & interests of our group and mapped out a trip to accomplish that.She led us to fish, blueberries, waterfalls, pictographs and taught us a few things about canoeing along the way.We're looking forward to a return trip soon. Thanks again. -Stacey Ryan, Hugo, MN
We had a GREAT time and especially appreciated Lynn Anne's expertise and teaching as our guide. We ate well too! -Dawn Wilson & John Hardy, St Paul, MN
Steve Eisenmenger
Growing up in a small town (pop. 200) on the Mississippi river set Steve on his life's path at an early age. With it's myriad of backchannels and abundant fishing opportunities, the river provided Steve with an ever changing "classroom" that taught him the lesson's that has guided his life to this day. Starting on "the river", Steve has thrown a fly, or cast a lure into every body of water he could find. One of his favorite qoutes is "the adventure is in the journey, not the destination". With catching fish on a fly as the destination. This journey has taken Steve all over N. America. From the trout streams of SE MN and Montana, up thru Alberta and British Columbia, to the rivers of Bristol bay in Alaska, back south to the Bahamas, and all over the BWCA and Quetico. In all of these destinations, Steve has found adventure everywhere he went. This seeking adventure thru fishing settled Steve here in Ely in 1996, and he guided his first trip for Piragis Northwoods Company in 1997. Steve will be starting the 2015 guide season guiding the same client he guided on that first trip back in 97', 18 years ago.
"Clients aren't just client's, they become lifelong friends. Sharing the wilderness with someone is a life-changing experience for both the client and the guide. Being a wilderness guide absolutely provides the best "job satisfaction" you could ever have. You might forget your anniversary, or your spouses birthday, but you never forget the guide you were with when you caught the biggest fish of your life. So..... I got that goin' for me". Tight loops, Steve Eisenmenger"
We had unbelievable wolf howling on Lac La Croix on Wens. morning...they were right across the bay from our camp. Across the bay. Think of that! I could see the big Alpha Male in my mind as I listned to those howls....I won't ever forget that morning.
And the night before, Steve had us lay on the rocks along the waters edge as he put out the camp fire...we watched satellites race across the sky....satellites crossing above us in the clearest sky I have ever seen.....don't see that where I live, to many city lights!
Cameron caught a fish...Steve cleaned the fish for dinner....few minutes later, a Bald Eagle swooped down in front of us with his talons extended and picked it up, off the rock.....we all stood there with our mouths open! Could not believe what we had just seen, and the camera was sitting on a rock twenty feet away. In hindsight, its more important that we each have it in our memories, rather then on a film card.
Cameron, age 12....was so excited for the entire trip we could hardly hold him back...including when he ran into the mud on a portage. If Cameron thought he could walk on mud, he learned NOT! Steve then taught us how to make a "bridge" with the canoes to get our packs, and each of us, out into open water. Without Steve, we would have surely turned around, looking for another route.
Equipment provide by Piragis was excellent, as usual....everything was new, and worked flawlessly...the staff that assisted us were equally superior....We were in and out in no time at all.
Can't thank you enough for a quality trip. I have done a fair amount of traveling, and thus have some experience in grading performance...Piragis Outfitting is the best. Please advise your entire staff that all of their hard work does not go unnoticed....or unappreciated. Piragis put together a top shelf experience.
See you next year! - Mark D. O'Leary, Sioux Falls, SD
Brenda Hainey
I'm sure that you already know this, but you could not have a better guide in Brenda Hainey. She is absolutely awesome. She made our trip for us. She's a very special individual; unbelievably caring and compassionate, on top of being generous, strong, positive and knowledgeable. Whatever you do, don't lose her as a guide. – Michael Beacham, Lake Forest, IL
I wanted let you know that I had a great time on the trip. Having Brenda for a guide was a real treat. – Ken Baker, Clearbrook, MN
What a fantanstic Trip!!!! J. and I had a great time! Brenda is the perfect guide. We couldn't have asked for a better group to be part ofThanks so much! - Ann and J. Sanford, Dolores, CO
Tim Barton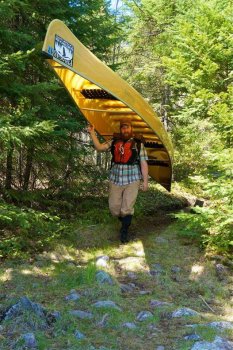 "I am lucky to say I have spent nearly every summer of my life exploring and learning in the Boundary Waters. I have never experienced more joy and serenity than when paddling the crystal clear waters of northern Minnesota. One of my favorite things is showing off this amazing place to anyone I can. I have had the opportunity to learn from some of the best outdoorsmen in the business and I continue to fall in love with this place more and more every day."

I just wanted to thank the Piragis team for the wonderful Boundary Waters trip Cathy and I and our friends had in late September. Everything exceeded expectations. We will be back. The equipment, the arrangements, the weather, the scenery, everything was great. But what really made it wonderful was Tim the guide. He is very intelligent and well-read and also very good at getting along with people. He certainly knows his stuff on the water and in the woods.
While he was our guide, he also joined in the conversation, and put up with lots of humorous guff from many of us on the trip. He knew the line between guide and guest very clearly, and was a delight to be around and to learn from. He is a real pro.
You have a real treasure with him on your staff.
All best, - Jim McGregor, Duluth, MN
We wanted to go on our first ever canoe trip to the Boundary Waters. Piragis was recommended by our B&B. They have new equipment each year so nothing looked old and worn out. Tim was our guide and very personable, knew a lot about the Boundary Waters. What a great trip. - Donna K
We could not have been happier with our trip!! So much fun! Our guide Tim was awesome, the food was amazing and the paddling, camping, all the equipment, just perfect! We will totally be back and have been singing your praises to anyone that will listen! Thank you so much for your hard work and attention to detail to make this all happen! Loved it! Sincerely, Cathy M.


Andrew Longo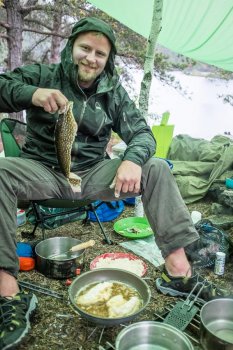 Thanks guys. We had a wonderful trip. Andrew is a great guide and really helped us pull off a great trip when the one we planned fell apart. After 20 BWCA trips, I still learn a lot from changing it up and spending time a guide like Andrew.
Our situation must have been difficult for him - not knowing how well outfitted we would be or what we would expect. He was totally prepared and jumped right in to scale things to fit our needs. He included my daughter in strategizing and problem solving in a way that helped her learn while contributing. He was very gracious about letting her lead some of the cooking.
One of the highlights was seeing a mature cow moose swim by our campsite.
It was fun to try out some of your state-of-the-art gear and re-think the way we do some things. Most of all, Andrew was good company - both competent and generous.
- John Breitinger
We had a great trip with Andrew! He is a great guide and helped make this trip a lot of fun.
Thank you!
- Greg and Lisa