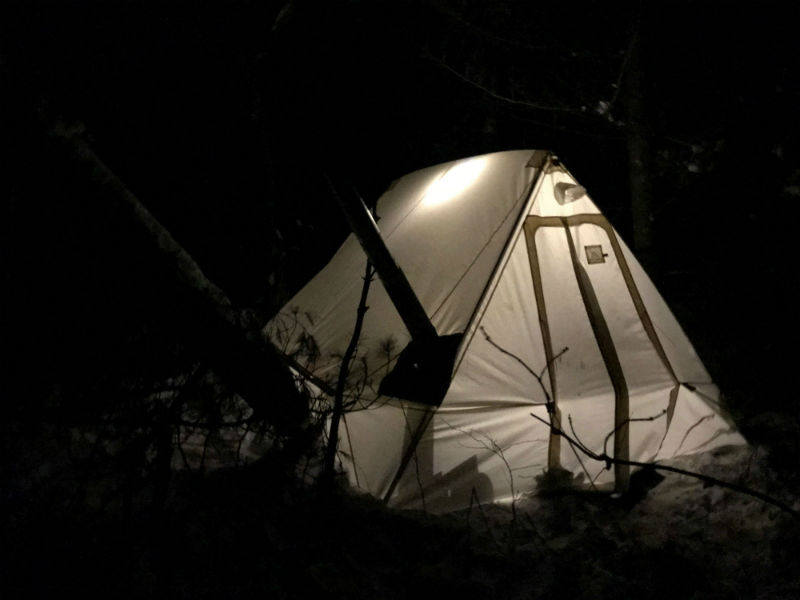 Rent skis, snowshoes, and winter camping equipment to experience the Boundary Waters and Ely, MN at its most wonderful, its most wild. Enjoy the towering pines laden with snow, the thundering groans of the frozen lakes, the secretive tracks and trails of wildlife, the thrill of skiing. Winter guides are also available to enhance your trip.
800-223-6565
*** Forest Service Winter Rules and Regs at the bottom of the page ***
Ski and Snowshoe Rentals
Adult Skis $30/day
Cross-Country skis made for performance and mobility.
Hok Skis $35/day
Ski and snowshoe combo for backcountry travel.
Youth Skis $20/day
Full-performance x-country youth skis.
Adult Snowshoes $20/day
Our tried and true snowshoes with sizes to fit every adventurer. Crampons built in for good grip on ice too.
Youth Snowshoes $15/day
Lightweight, quality shoes made especially for youth.
Ski Boots Only $15/day
Skis/Poles Only $20/day
Winter Camping Equipment
Winter Guides Available! - If it is your first trip, we highly recommend bringing a guide along. The guide can stay for a day and help you get set up for success, or they can stay for your whole trip.
Sleeping Bag (includes closed cell foam pad) $15/day
Winter-rated (-30 degree) bags proven to withstand all that Northern winter nights can throw at you.
Deluxe Insulated Sleeping Pad $8/day
Mountain Equipment Aerostat Down 7.0 (5R rated sleeping pad gives -40 degrees comfort)
Winter Camping Starter Kit $20/day
Shovel, Pack Saw, Water Pot, Fire Starter Kit, Hot Gloves
Ice Auger $10/day
Drill holes, fish through the ice and catch dinner.
Pulk Sled $30/day
Pack all your gear in a sled with a quality harness system. Pull it with ease as you snowshoe or ski to camp.
Satellite Phones $15/day plus $3/minute used.
We rent satellite phones for your adventures year round. Please remember to reserve in advance.
Garmin InReach $10/day plus $.50/text
Stay in touch with loved ones at home. Please reserve in advance.
Wood Stove (medium or large) $25/day
Keep your tent warmer than you do your house with our ultra-lightweight, packable wood stove.
Winter Tents
Snowtrekker® EXP Shortwall Tent $50/day
Tent : 19.78 lbs, Frame: 7.34 lbs
Total: 27.06 lbs
Ridge Height 78.5 inches, Ridge Length 97"
9 feet x 11.5 feet, best for 2 - 4 people
Snowtrekker® EXP OUTFITTER Tent $60/day
With an impressive 10'X15' footprint, our Outfitter canvas tent stands in a class by itself. With 36" sidewalls, 7'3" ridge, and a 6' tall walk-through door, this tent perfectly fills the niche for those seeking a canvas tent used primarily for base-camping comfort on hunting trips or large group winter camping expeditions. The Outfitter canvas tent is built with custom 7.5 ounce canvas and utilizes a functional interior frame design providing you with the maximum amount of usable, unobstructed living space.
For a tent this size and its anticipated extended stay use, we have designed a frame to match. The Outfitter frame moves away from the shock-corded 3/4" Easton aluminum used in our more nomadic tent designs and features a 1 1/4" heavy gauge 6063 aluminum tubing frame package. We have also incorporated 36" side-wall pickets on the outside to serve as additional structural support and guy-out points for the tent. The EXP Outfitter accommodates up to 6 adults on sleeping pads or 4 with standard army cots.
Tent : 26.16 lbs Frame: 14.00 lbs
Total: 40 lbs
10 feet x 15 feet, best for 3 - 5 people
Winter Rental Policy
We will take Full Payment at the time of your reservation. If you cancel your trip more than 2 weeks prior to your trip, we will hold the full amount as a credit for a future trip. If you cancel your trip less than two weeks prior to your trip, we will keep the full amount.

Stop in the store at 105 North Central Avenue or call today (800-223-6565) to make winter gear and tent reservations and to plan your winter camping trip.
---
Winter Wilderness Travel - US Forest Service - Superior National Forest
"I love the deep silence of the winter woods. It is a stillness you can rest your whole weight against...so profound you are sure it will hold and last." - Florence Page Jaques
The BWCAW in the winter is a truly unique experience, whether traveling by dogsled, skijoring, skiing, or snowshoeing. Visitors who come to the wilderness during this time of the year have a very different kind of experience than those that visit during the summer season. You are less likely to run into other visitors and can experience a sense of solitude and self reliance in a way that few other places allow. Winter wilderness travel requires a high degree of preparation, planning, skill, and selfreliance.
Winter temperatures in the BWCAW average 15-20 degrees Fahrenheit, with overnight lows from zero to 7 below zero. During severe cold spells, daily highs can remain below zero, with low temperatures falling into the 20 to 30 below zero range. Wind chill exacerbates the cold, and blowing snow can make travel difficult. Average snowfall is 50-60 inches, with 70-90 inches along Lake Superior. Snow depths in late February to early March may be 15-25 inches with some higher terrain receiving over three feet.
Winter conditions make self-reliance, good judgment, and knowledge of your limits critical. Whether you are dog sledding, skiing, or snowshoeing, it is important to plan well and prevent hypothermia and frostbite:
Be prepared for extreme cold, windy or wet conditions. Dress in layers to remain comfortable by adding or removing clothing depending on conditions and your energy level. Change into dry clothing as needed.
Drink plenty of water and eat often. Avoid alcoholic beverages. Alcohol causes the body to lose heat more rapidly, even though one may feel warmer after drinking.
Avoid open water and thin ice. Never walk on ice less than four inches thick.
Hypothermia is a dangerous lowering of the body temperature. Warning signs include uncontrollable shivering, disorientation, slurred speech and drowsiness. Frostbite causes a loss of feeling and a white or pale appearance in extremities such as fingers, toes, tip of the nose and ear lobes. If symptoms of either condition are detected, get medical care immediately!
Travel Permits
Permits are required year-round for all visitors to the Boundary Waters Canoe Area Wilderness. For day or overnight travel from October 1–April 30, it's easy! Fill out a selfissued permit at any Superior National Forest office, or at a BWCAW entry point. Carry one copy with you during the trip and drop the other copy in the permit box at the entry point.
Choose a Campsite
When lakes are open, camp at designated sites using firegrates and latrines.
When lakes are frozen, camp on ice, in a sheltered bay, or in a natural forest opening. Locate camp at least 150 feet from trails or summer campsites, and out of sight of other groups.
Make just one trail connecting the shoreline to camp.
Bury human waste in snow 150-200 feet from water, campsites, summer trails and portages (pack out toilet paper).
Campfires
It is preferable to make a campfire on the ice to minimize fire scars on rocks and shorelines. Use base logs or a portable fire pan for your campfire on the ice. Use a campstove or fire pan for a campfire on land to avoid leaving fire scars on vegetation or rocks.
Collect only dead and down wood far from shorelines, trails or campsites.
Make sure your fire is out cold to the touch when you leave.
Scatter ashes in the woods away from the shoreline and cover the campfire scar with snow. Live Vegetation Do not cut green vegetation for tent poles, bedding for humans or dogs, or to create new dogsled trails. Reduce Dog Impacts
Keep dogs under control at all times.
To avoid damaging or "girdling" trees with rope when staking out dogs, use webbing straps around tree and attach dog picket line to webbing.
Tether teams out on the ice with ice screws to avoid damaging shoreline vegetation.
Never bring hay or straw for bedding because they introduce non-native plants.
Scatter dog feces in the woods at least 150-200 feet from the water's edge. Keep the entry points clean for others by picking up feces before and after hitting the trail.
Traditional Winter Sports
Skiing, Snowshoeing, Fishing and Camping have long been practiced in northern climates. Explore the winter wilderness during a time of extreme beauty when snow blankets the ground and the stars shine bright. If you've never snowshoed or x-country skied, rent our equipment for a day trip and discover the Superior National Forest and the Boundary Waters in a whole new way!